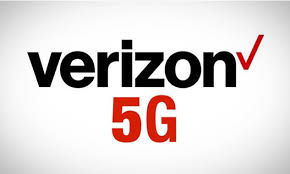 Verizon promised to launch 5G service in 30 cities in 2019, and they're moving forward with that goal with the announcement of 20 more cities that will join Chicago and Minneapolis as 5G-covered cities:
Atlanta
Boston
Charlotte
Cincinnati
Cleveland
Columbus
Dallas
Des Moines
Denver
Detroit
Houston
Indianapolis
Kansas City
Little Rock
Memphis
Phoenix
Providence
San Diego
Salt Lake City
Washington DC
Additionally, Verizon announced today that the 5G-capable Galaxy S10 is now available for preorder.
Pricing for the S10 starts at $1,300 for the 256GB model, and a 512GB option is available for $1,400. Preorder customers will also receive a a "VIP kit" with extra goodies, including Samsung's wireless Galaxy Buds, a wireless charging battery pack and a water bottle. The phone is expected be be available on May 16. Customers can preorder from Verizon's site or from Samsung.com.