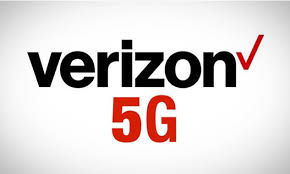 Verizon has officially turned on 5G service in parts of New York City as well as in Panama City, Florida and Boise, Idaho. Verizon 5G is now available in 13 cities around the country, putting them ahead of Sprint and T-Mobile but still behind AT&T. Sprint currently offers 5G in 9 cities and T-Mobile has service available in 6, but AT&T has coverage in 21 (although their service is not available to consumers).
New York users will be able to use 5G in parts of Manhattan, the Bronx and Brooklyn, with service targeted around popular landmarks and attractions like Bryant Park, Madison Square Garden, and the Broadway Theater District. In Panama City, service is available downtown, in Forest Park, and by the Lower Grand Lagoon. In Boise, Verizon 5G is available in parts of Downtown, West Boise, Boise Town Square, and other popular areas.
Like the rest of their 5G network, Verizon is using millimeter-wave frequencies in these new locations. Millimeter-wave offers very fast download speeds but is limited in range, so service only works outdoors in close proximity to Verizon's 5G towers.