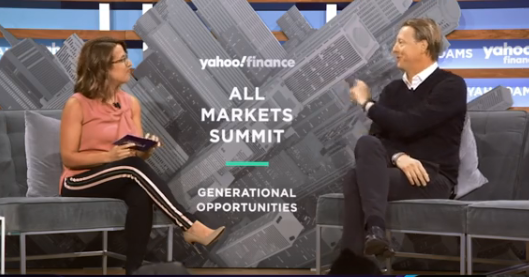 According to Hans Vestberg the CEO of Verizon, The Telephone service giants have three main business rollouts for 5G. There's the main consumer use case, which includes 5G smartphones, there's in-home 5G, which the company began rolling out in 2018, and there is the edge-computing 5G, which is the kind of 5G connectivity that businesses will take advantage of. "I think we are going to see an extraordinary impact of 5G in the next couple of years here," Hans Vestberg said.
5G is the next generation of cellular wireless technology. It's designed to provide high-bandwidth, low latency connectivity that, in some cases, is 100 times faster than the current 4G LTE connections people rely on today. Verizon has committed to launching its 5G network in 30 cities by the end of 2019.
Hans Vestberg said of the rollout. I think that the progress is really good, We outlined at the beginning of 2019 that we want 30 markets this year, we have so far launched 13 markets, and they are coming at the later part of the year.