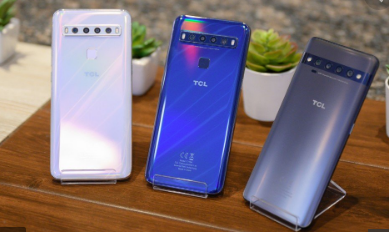 As more and more 5G phones go on sale, there still aren't many affordable 5G supported phones available, with the most affordable phone in the US costing just under $900. That is all set to change in 2020, and the first to break the mold is the first 5G handset from TCL.
The brand new TCL 10 series announced at CES 2020 includes a 5G-ready handset that is set to debut later in the year and will cost under $500 (roughly £380, AU$720).
TCL has teased three new handsets as part of the series that includes the TCL 10L, TCL 10 Pro and TCL 10 5G. The official launch – and therefore when we'll hear about a full spec list – is set to take place at Mobile World Congress in February.