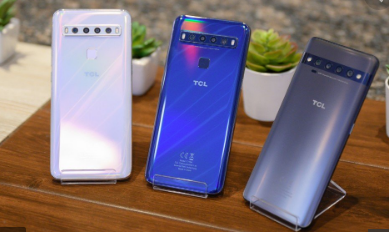 Being an early adopter of new technology usually means spending more on equipment, but the competition between Apple and Samsung may mean that 5G phones will have a lower price than you'd think.
Apple does not yet have a 5G-capable iPhone, but rumors indicate that they'll be launching at least 2 5G iPhones in 2020, with one being lower in price and a second more "premium" model.
Samsung already has one 5G-capable phone, the Galaxy S10 5G, and it is quite pricey. However, Apple's rumored introduction of a cheaper model has led to Samsung planning to launch their own lower-cost "E" (as in "essential") Galaxy 5G in 2020 to compete.
The actual prices of the rumored lower-cost Apple and Samsung models are yet to be known. But the competition between the two should help to drive down prices and encourage more non-premium 5G options.