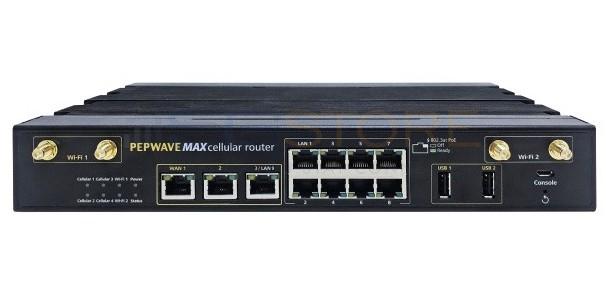 Peplink, a leader in wireless networking and SD-WAN, is preparing for 5G and plans to have 5G modems for their modular routers available in 2021.
There are currently no 5G modems or routers available besides what is offered by the carriers directly, but Peplink does offer equipment that is upgradeable to work with 5G – meaning you can purchase a router now, and add in a 5G modem later when they're available. Peplink's modular routers, like the HD2 and HD4 MBX, EPX, and SDX, feature removable modems and/or slots for additional modems, so when their 5G modem is certified and ready for use, owners of those routers can simply add one to their setup without having to overhaul their entire networks.
As 5G continues to launch in more areas around the country and manufacturers work with the carriers to gain certification for their hardware, a more clear timeline for release will emerge. At this time, Peplink's aim is to make 5G modems available as early as possible in 2021.