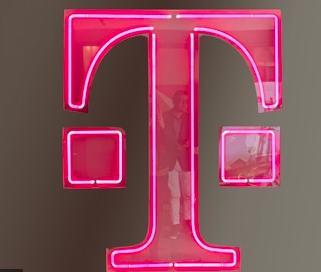 At the virtual Oppenheimer 5G Summit this week, T-Mobile President of Technology Neville Ray discussed the present and future of 5G. T-Mobile has made a big push to promote their "nationwide 5G" coverage, which Ray described as coverage in about 1.4 million square miles, a major difference between Verizon's 400,000 square miles of 5G coverage and AT&T's purported 600,000.
"Just between us and Verizon today, that's a million square miles of coverage differential, so if you think about 5G coverage, the leadership … advantage that we put in place, it's game on. Verizon has a lot of work ahead of them to catch us. And of course… I love that, because I chased that Verizon coverage map for much of my career."
T-Mobile's strategy of having 5G spectrum in low, mid and high bands has given them a distinct advantage over other carriers, allowing them to deliver on both speed and coverage. As Ray explained though, while the speeds on T-Mobile's Extended Range low-band layer can be more than double the average LTE speeds, T-Mobile wants to improve on that by rolling out carrier aggregation in early 2021. This feature will aggregate T-Mobile's low-band and mid-band layers together for improved speeds.
That technology will also help T-Mobile work towards offering voice over 5G, or VoNR, i.e. the ability to make voice calls over the 5G network. "we're working really hard with our vendors," said Ray. "We have voice on LTE. Why wouldn't we have a solution on 5G that can offer voice services? We'll probably be the first company that drives that."