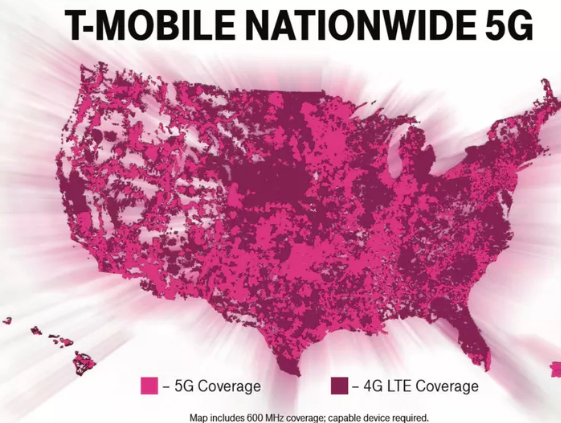 After complaints from Verizon about a T-Mobile ad featuring Bill Nye in which T-Mobile 5G reliability is purported to be better than other carriers', the National Advertising Review Board (NARB) asked them to stop advertising along those lines.
The ad features Nye explaining that Verizon's 5G coverage, because it's based on mmWave technology, has such poor range it can't cover anything beyond the range the size of a bus stop. "Other carriers have 5G signals that drop if you move two feet. That's because their 5G is based around millimeter wave, otherwise known as high band. For instance this is how far 5G reaches with our carriers," Nye says in the ad, showing a small circle around a bus stop.
The NARB says T-Mobile should "discontinue claims and an accompanying demonstration that imply that other carriers' 5G coverage is so limited in any area as to cover only the space taken up by a single bench." The board also recommended T-Mobile "discontinue claims that imply that its 5G service is generally available in locations that have traditionally been challenging for cellular service," and that they cannot imply that their 5G coverage is more reliable than 4G coverage.
The NARB's recommendations are not requirements – they are a self-regulatory body with no governmental regulatory power. T-Mobile's compliance is notable because carriers can opt to ignore the recommendations. AT&T went this route when requested to stop using its misleading "5G E" indicator added to customers' phones earlier this year, which actually refers to their upgraded 4G network and is not 5G service.