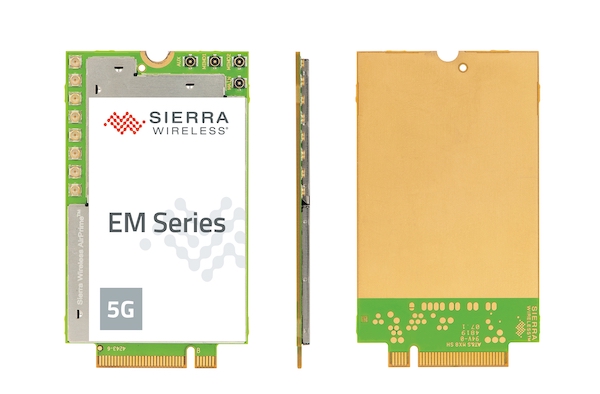 Sierra Wireless, a leader in IoT solutions for cellular connectivity, has announced the commercial availability of its first 5G module. The EM919x 5G NR Sub-6 GHz and mmWave embedded modules, which will be utilized in routers, gateways, and other networking and IoT devices, are based on the industry-standard M.2 form factor and will enable 5G connectivity compatible with a variety of networks.
Larry Zibrik, Vice President of 5G & Embedded Broadband at Sierra Wireless, said: "5G is the most technically challenging evolution in the history of wireless, particularly because of the introduction of mmWave. Sierra Wireless has delivered industry-leading embedded modules, beginning with the first generation of cellular data technologies, and we're the only partner with the experience to help our customers navigate the complexities of 5G. Industry leaders trust Sierra Wireless to help them get to market on time with secure 5G connectivity, and to invest in the expertise required to enable future key features, such as dynamic spectrum sharing (DSS) and 5G NR standalone mode for even higher performance."
Sierra's EM9190 5G NR Sub-6 GHz and mmWave embedded module is capable of delivering the fastest possible 5G speeds and also features automatic 4G and 3G fallback and an integrated GNSS receiver. The module has FCC certification for CBRS networks and is ready for hardware manufacturers to integrate into a myriad of devices for which 5G capability could be revolutionary.