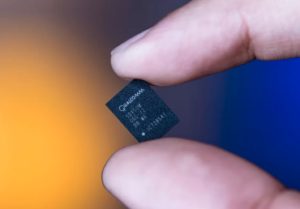 Eighteen carriers and 18 device makers have already backed it.
The promise that we'll see the first 5G phones by 2019 has now become even more of a sure thing.
Eighteen global carriers will start 5G speed trials in 2018, using a new Qualcomm modem that's built to handle huge amounts of data at almost instantaneous speeds — at least theoretically. The list includes Verizon, AT&T and Sprint in the US; Orange, BT and Vodafone in the UK and Telstra in Australia. (Full list below.)
What's more, 19 global device makers have also thrown their weight behind Qualcomm's X50 5G modem, including LG, HTC, Oppo (which owns OnePlus), Vivo, Xiaomi and the startup behind Nokia-branded phones. This partnership expands on a previous pact with Chinese phone makers in January. Scroll to the end for the full roster.
The commitment by so many carriers and handset makers underscores the reality that 5G — after years of hype — is finally upon us. The technology, which promises faster and more responsive wireless networks, is expected to radically transform our world and power other burgeoning tech like self-driving cars and the vast universe of connected devices that make up the Internet of Things.